Member Benefits
Chinese version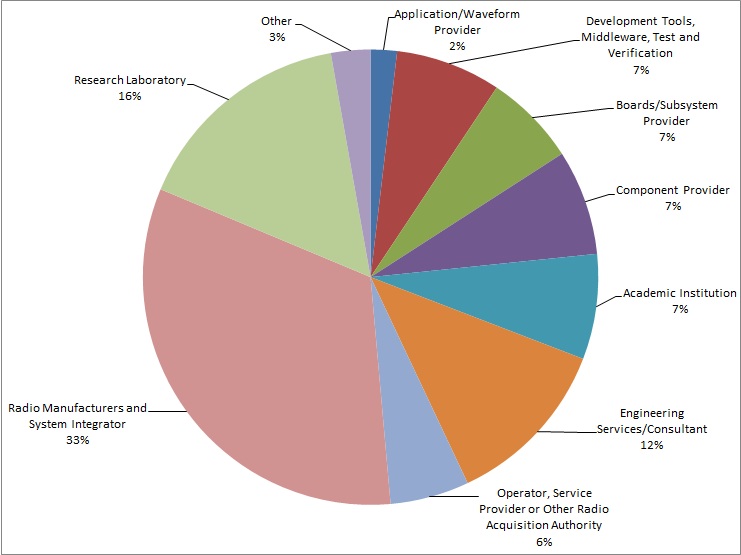 If you belong to an organization that is driving technology innovation in commercial, civil and defense communications around the world then you need to be a part of the Wireless Innovation Forum. With over 100 member organizations including radio manufacturers, their partners and suppliers, acquisition authorities, service providers, operators, standards bodies, researchers and regulatory agencies, the Wireless Innovation Forum provides a singular venue to advance software defined radio, cognitive radio and dynamic spectrum access technologies, to educate and influence decision makers at all levels of the wireless value chain, and to drive changes that will address emerging wireless communications requirements through the enhanced value, reduced total life cost of ownership and timely deliver of standardized families of products, technologies, and services.But don't just take it from us. Here's what our members have to say:

"The Wireless Innovation Forum has long been, and continues to be, the center of mass for standards and architectures that drive the development of Software Defined and Cognitive Radios for the communications industry," says Datron's Bob Schutz. "Datron is committed to providing its commercial,civil and military customers with state of the art communications platforms. Datron's membership in The Wireless Innovation Forum is an acknowledgement of this commitment and the continued value, we see in the activities of The Wireless Innovation Forum."
"Five out of six a4ESSOR Main Subcontractors were already members of the Forum. a4ESSOR's main role/interest is therefore to coordinate their contributions to the Forum in relation to ESSOR products," said Ugo Manetti, President of a4ESSOR. "We firmly in fact believe that the Forum can offer an extraordinary opportunity, worldwide, for technical exchange in the SDR field and related matters."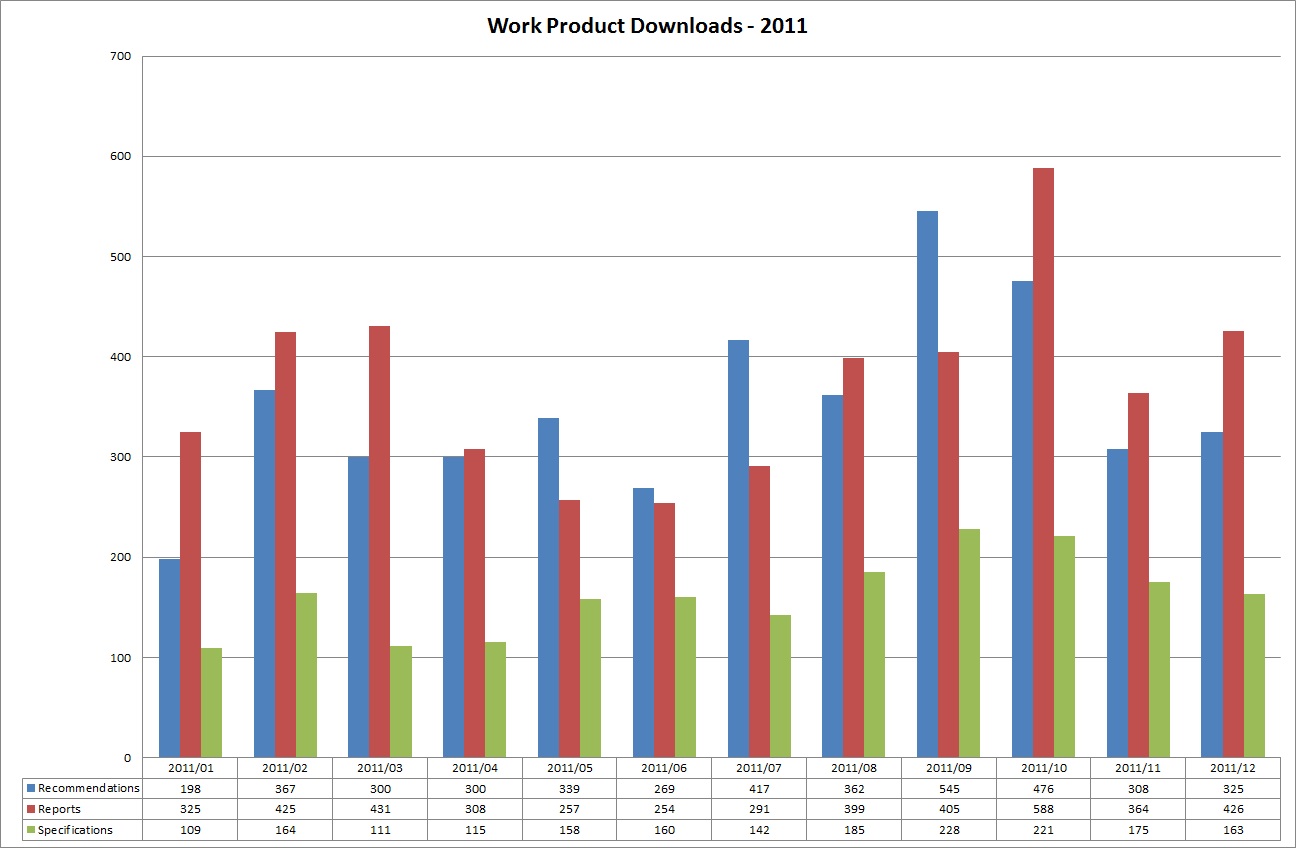 Actions speak louder than words, so just look at the Forum's members' accomplishments:
Wireless Innovation Forum member representatives have initiated and led multiple work efforts that promote their organization's specific objectives through the creation of reports, recommendations and specifications that are widely used by the advanced wireless community. The importance of these "work products" is reflected in the fact that over 10,000 individual documents were downloaded from the document library in 2011 alone.
Examples of these efforts include defining reference architectures that are in use around the world today, …
… in creating specifications defining application programming interfaces for subsystems such as Smart Antennas, RF Transceivers, Policy Control Engines, or Security Subsystems that promote an ecosystem of vendors with interoperable technologies and thus reduce cost and time to market for wireless equipment manufacturers, …
… and defining the use cases and requirements for SDR and Cognitive Radio technologies in addressing the needs of, again for example, the public safety or Tactical Radio communities:
Outputs from these and other related efforts are often used by the Wireless Innovation Forum to promote our member companies positions throughout the advanced wireless community. This includes interacting with government organizations and regulatory bodies world wide, providing Recommendations such as these, which were recently submitted to NASA, the FCC and the ITU:
"The Wireless Innovation Forum provides Kolodzy Consulting LLC the forum in which to address the regulatory and technical issues for next generation radios," says Paul Kolodzy, of Kolodzy Consulting LLC. "The onset of more dynamic capabilities within radios and radio networks has created the need for such focused industry-led efforts."
In addition to "in-house" projects, the Wireless Innovation Forum also partners with leading standards organizations, such as the IEEE, ETSI, the OMG
and radio technology programs such as E3 and JTRS, minimizing the cost to our members in influencing the development of a broad range of relevant technologies and standards through participation in a single industry association.
You also accrue other benefits from Wireless Innovation Forum membership:

As a member, you will have access to the Forum's commissioned Market Studies on subjects such as the Cellular Industry, WiMAX, Public Safety and Cognitive Radio
You will receive up to date information on opportunities and news releases within the SDR community through the Forum's bi-weekly "SDR News and Opportunities" reports
You will receive discounts on relevant market studies, conferences, and publications: Member Discount page
You will have opportunities for marketing and public relations through the Forum's Workshops and Technical Conference
You can advertise your product/service on our Products and Services Directory page
You can network with other Wireless Innovation Forum members on our LinkedIn Group

Relative Costs for a Small Technology Company to participate in SDR'11-WInnComm

Option 1:

Non-member Participant

Option 2:

Member Organization

First Attendee Registration
$1199
$899
Second Attendee Registration
$1199
$899
Booth Cost
$2000
$0
Membership
$0
$2500
Total
$4398
$4298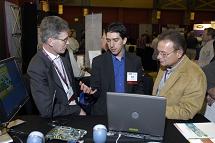 Perhaps most importantly for many of our member representatives – joining the Forum allows you to network with the leaders in the advanced wireless community: network with potential customers to explore new business opportunities, network with potential competitors to gain insight into how you can differentiate your products and services, and network with potential suppliers, allowing you to influence their requirements and thus reduce your overall R&D costs.
"CTVR believes that membership of the Wireless Innovation Forum is invaluable for engaging with industry leaders, sharing ideas and contributing in an open forum, and bridging the gap between academic research and industrial engagement," said Paul Sutton of CTVR"

""Scientific exchange is an important factor for research," says Ute Miller of RWTH Aachen University. "The WInnForum is the ideal forum for the research areas of UMIC."
A complete explanation of member benefits can be found here.
Want to learn more – contact the Wireless Innovation Forum
Want to join – click here to Join the Forum