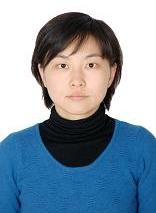 Boya Lu - ITU Region 3 Rep
Boya Lu graduated with a Master of Science in Communications and Signal Processing from Imperial College London, UK. She joined Huawei in June 2006.
Since 2006, Boya had contributed to the design, development and specification of UMTS/LTE systems through active participation in 3GPP RAN WG3. Since April 2010, Boya has been actively involved in machine - to - machine activities.
She is currently the chair of WINNF TD-LTE in White Space TF.